The weekend party of five arrived on the island on Friday evening full of anticipation for the Force 8-9 gale which had been forecast for Saturday afternoon into Sunday.
The couple of hours of daylight left on Friday evening allowed for the setting and baiting of traps and the erection of 4 nets in preparation for improved conditions – and therefore, the arrival of migrants – on Sunday.
As it turned out, we had a few hours on Saturday morning before the rain came, as forecast, in mid-morning. This lull allowed the trapping of 2 Hooded Crows and 2 Pied Wagtails in the Crow Trap and a Blackcap in the only reasonably sheltered net – NW Garden. Two Greenland Wheatears also arrived, but remained un-caught, despite a close encounter by one in the un-finished Gully Trap.
The wind gradually increased from an un-forecast (and unexpected) Force 1-2 at 06.30 on Saturday to Force 8-9 by lunchtime which, with face-stinging rain, effectively put an end to all out-door activities, except sea-watching from the Chris Bailey Hide. A significant Southward movement of 860 auks in an hour was recorded. Earlier in the day, 25 Puffins visited the Sound between the Observatory and Mew Island.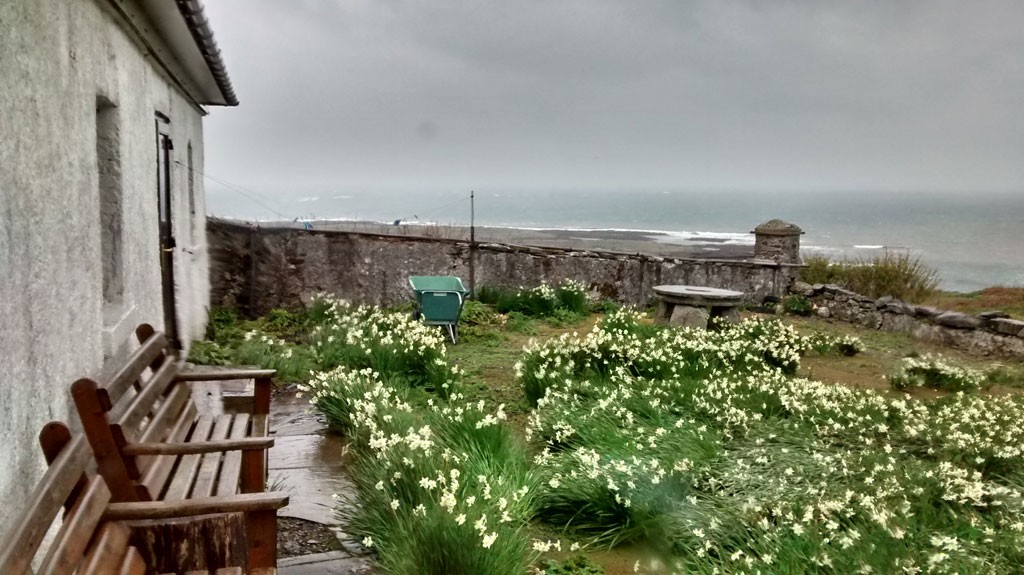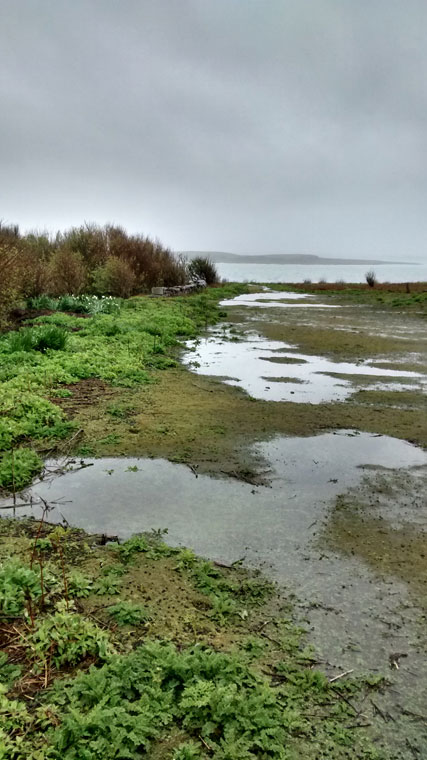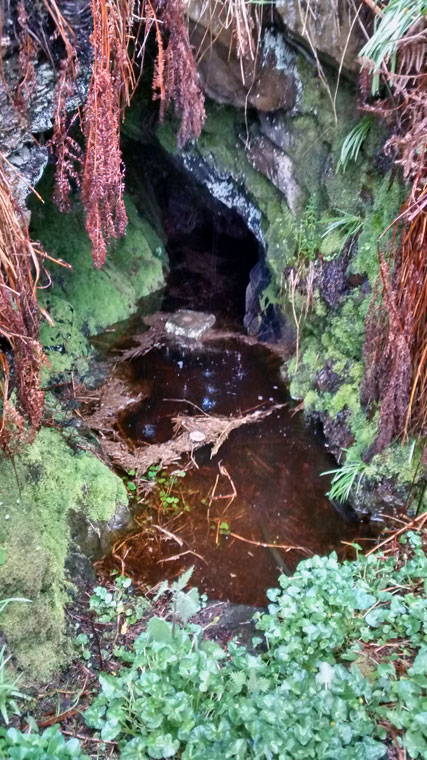 Gale-force wind and very heavy rain persisted all night, causing much surface water across the top of the island and significant "waterfalls" cascading down the rock faces close to the 'Loo With A View'. The Old Well is brimming full.
When the wind and rain eased by lunchtime on Sunday, the 4 nets were opened – more in the need to dry them for packing away – and it became clear that a small arrival of migrants was occurring. Two Blackcaps, the first Sedge Warbler and a single Willow Warbler were caught in the short time available before departure. Single Whitethroat (the season's first) and Skylark were seen, along with several more Willow Warblers. Meanwhile, an even larger Southward movement of auks was noted from the Chris Bailey Hide – 2800 in one hour.
On Sunday, the supply of water from the roof to the upper cistern which supplies our (almost) en-suite loo at the buildings was repaired.
All-in-all, despite the relative dearth of migrants, it was a very interesting and enjoyable weekend. The return journey to Donaghadee on Sunday – in thick fog – was also interesting!
The weekend ringing tally was as follows:
Hooded Crow 1 (+ 1 re-trap); Pied Wagtail 1 (+1 re-trap); Blackcap 3; Sedge Warbler 1; Magpie 1 and one re-trap each of Wren, Goldcrest and Reed Bunting.