Great news! After several months in the planning, the new Kingspan Trapezoidal insulated roof has been fitted to the observatory buildings. This will provide generations of visitors with a safe, secure and DRY roof over their heads.
This also completes one of the biggest jobs undertaken by the observatory for many years, and CBO would like to thank all those who supported this project including…
Minister Durkin and the Northern Ireland Environment Agency for providing the opportunity – through the plastic bag tax/ Challenge Fund – for organisations such as CBO to obtain funding for such a large and ambitious project.
Northern Ireland Environment Link for their smooth and professional running of the Challenge Fund.
All those volunteers who contributed to the planning, transportation and fitting. Especially those folks who worked so hard on the roof delivery day in May; and Peter, Larry, Ian, Chris, Wesley and Niall who helped during the fitting.
The superb engineering team – Harry Magill, Tommy Gray and Craig 'Cecil' McNeilly – from T&H engineering, who worked tirelessly and with good humour to fit the roof in just over nine days.
We hope to run some day trips in August – September. Look out for the opportunity to visit CBO and see the roof first hand. More soon…
Some photos from the fitting…
East dorm tackled first on Monday 8th May.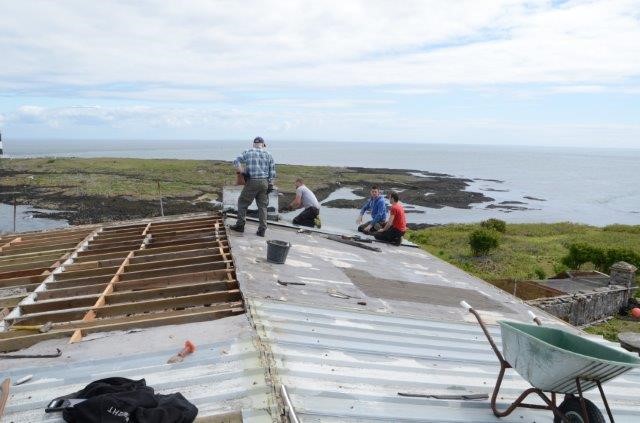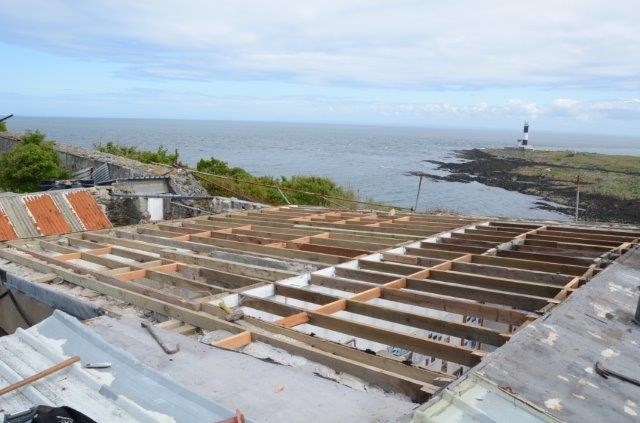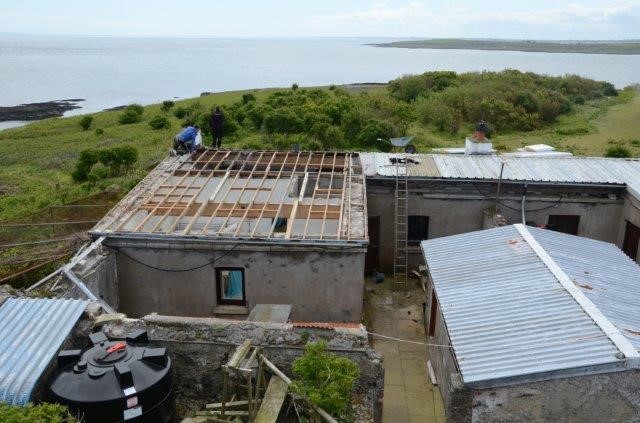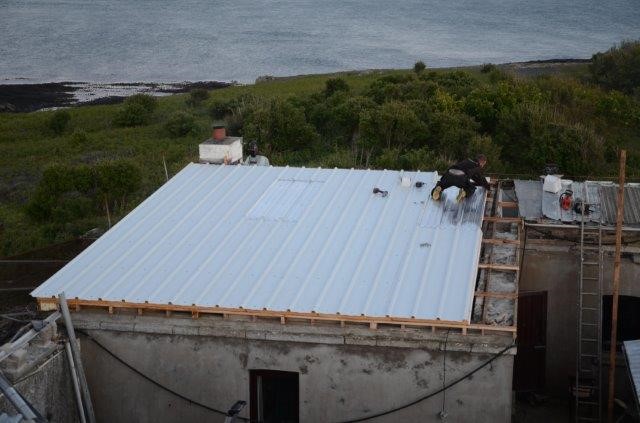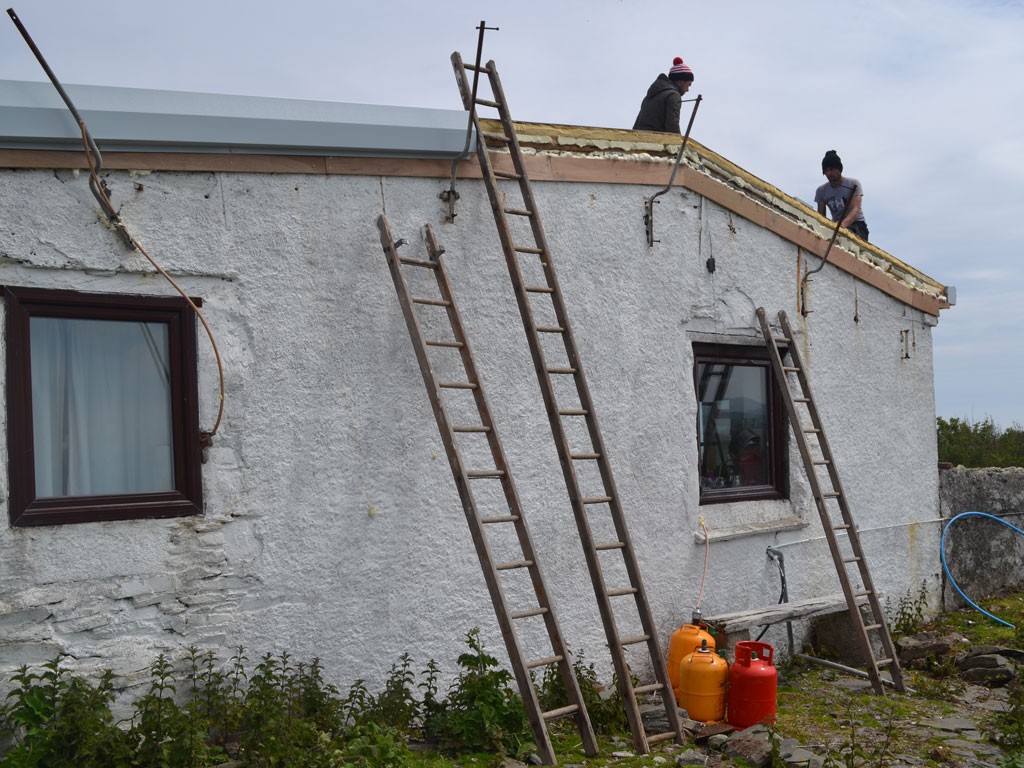 Messy job in buildings as old roof stripped away. In the kitchen everything was covered in sheeting.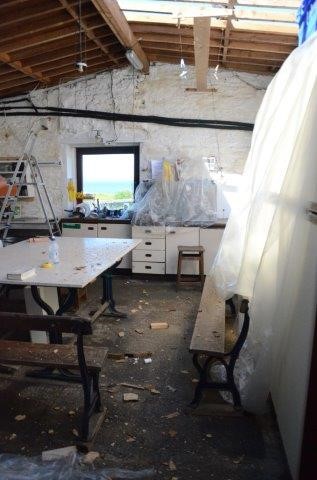 Working above the kitchen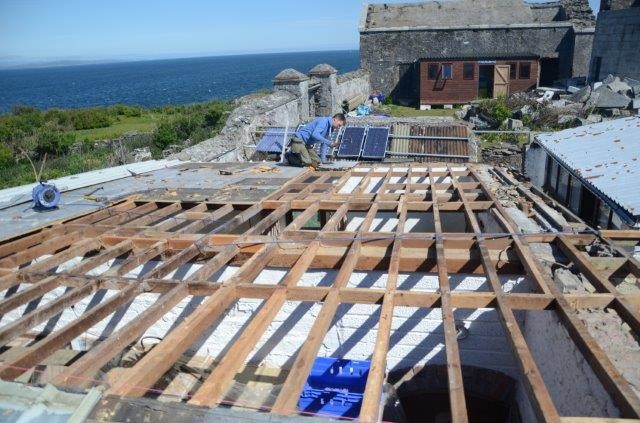 Dorm two roof stripped away – glorious weather.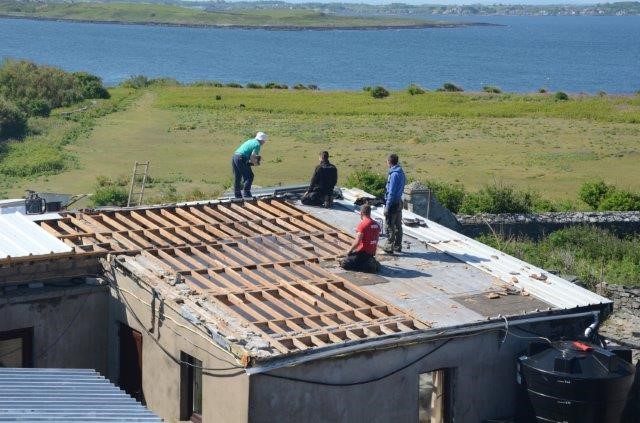 Almost there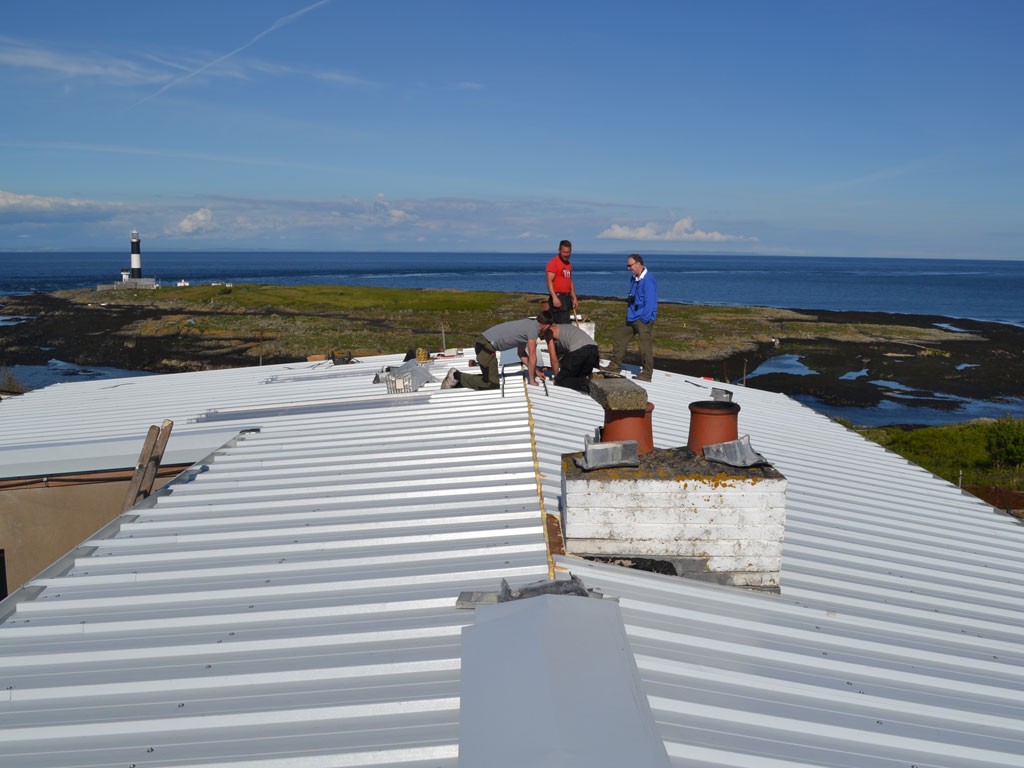 Final touches to soffits…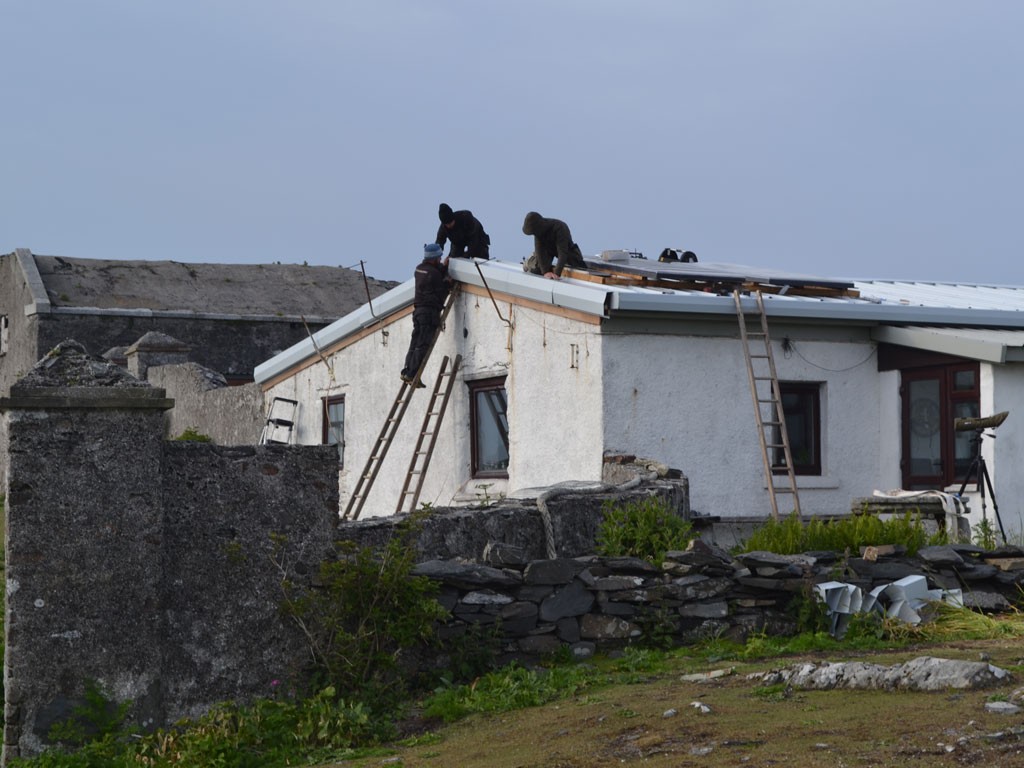 And complete on Tuesday morning – 16th June.
Nine days!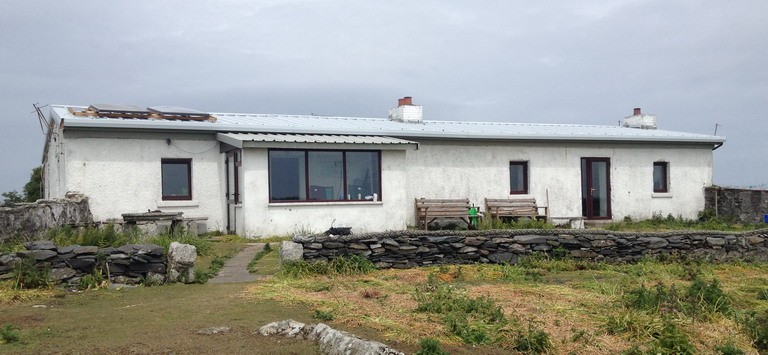 Old roof stacked in courtyard pending removal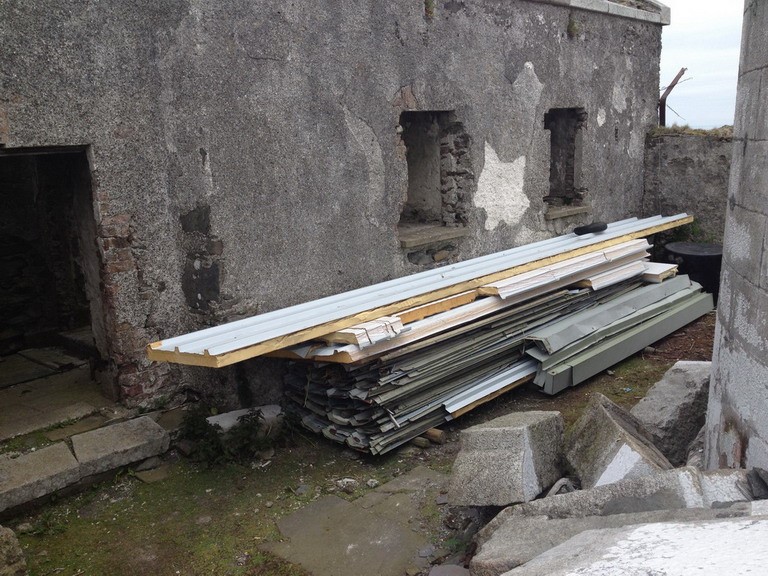 Well done Tommy, Harry and Craig…